Avoid Stressful Same-Day Brunch Preparation With These Dishes
Liderina/iStock/GettyImages
Celebrating a birthday, holiday or just Sunday Funday? Consider a tasty brunch celebration! While it can feel a little intimidating to whip up several brunch foods, there are plenty of dishes you can make ahead of time, too. Serve one or more of these delicious brunch options to save yourself some time—and some stress—on the day of.
1. Mini-Quiches
Quiche is a brunch staple for a reason—it's decadent, adaptable for any family's tastes and easy to make ahead of time. And while you can prep traditional quiche before your brunch, you get even more customizability with the mini variety. Make them by lining the cups of a muffin tin with pie crust, then baking briefly to set. Then fill the quiches with three to four fillings—like broccoli and cheddar; tomato and feta; spinach and feta; mushroom, green pepper and pepper jack cheese—and bake until set. Cover loosely with foil and refrigerate until ready to serve within 48 hours, maximum.
2. Savory Strata
Strata takes the eggy, bready goodness of French toast and turns it into a savory dish, with a flavor profile similar to quiche. It also stores well overnight, so it's perfect for make-ahead cooking. Start by adding sliced French bread and an egg, cream and seasoning mixture to a casserole dish. Top with saran wrap, and use books to press on the bread so it stays fully submerged in the egg mix. Allow it to set overnight, and then bake until the egg is cooked through. Store in the fridge until ready to serve, for three days at the most.
3. The Best Bran Muffins
Muffins are the ultimate convenience food for brunch, since they're easily portable and should be made in advance. And just a simple twist on your favorite recipe can make your bran muffins even tastier—and a little fancier for your guests. Try adding chunks of peaches, plums, currants or even gooseberries for unconventional fruit muffins, or fill your muffins with homemade jam for a burst of sweetness. Alternatively, simply adding chopped pecans to the mix and topping your muffins with cinnamon streusel can turn them into a sweet treat.
4. Strawberry Shortcake
Bursting with summery flavor, strawberry shortcake is also a great make-ahead brunch dessert option, since each ingredient can be prepared in advance. Bake the biscuits; prepare the strawberry topping beforehand, and store in the freezer until the night before, when you should take them out to thaw in the fridge. The day of your brunch, simply slice a few strawberries to use as garnish, and whip up some whipped cream (or use the store-bought kind) for an almost-instant dessert.
Check Out These Thanksgiving Dinner Recipes
Gallery
(24 photos)
View Full Gallery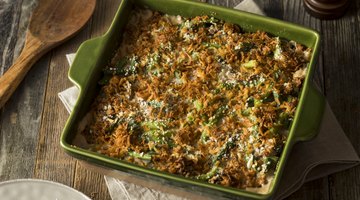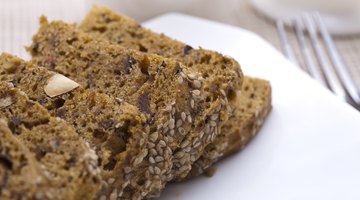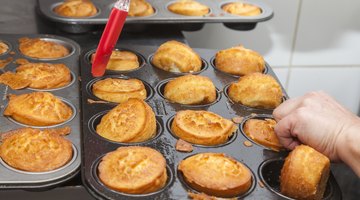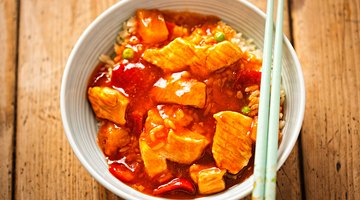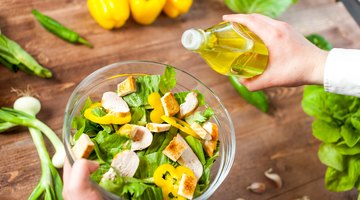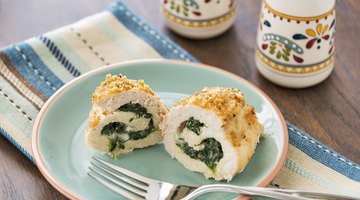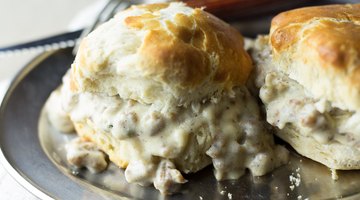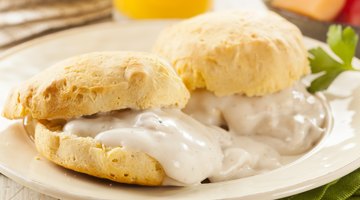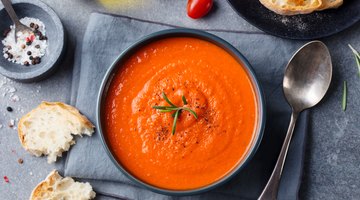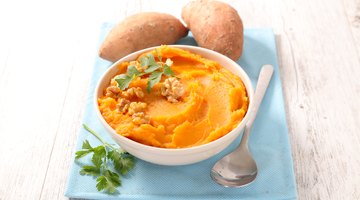 View Full Gallery
References
Writer Bio
Sylvie Tremblay holds a Master of Science in molecular and cellular biology and has years of experience as a cancer researcher and neuroscientist. Based in Ontario, Canada, Tremblay is an experienced journalist and blogger specializing in nutrition, fitness, lifestyle, health and biotechnology, as well as real estate, agriculture and clean tech.