Overview
Let's be honest, ladies: We know we're a little more complicated than men (especially when it comes to sex). We know that our desire can be elusive and maybe even a little unreliable. For some women, desire seems to disappear altogether. This can be deeply distressing and can create problems in intimate relationships. If this sounds familiar, then perhaps you're a candidate for a medication called flibanserin (trade name: Addyi). At first glance, a pill claiming to increase desire sure sounds enticing, but a closer look reveals a far less compelling picture.
Wavebreakmedia/iStock/GettyImages
1. Flibanserin Is Not "Female Viagra"
Viagra and similar vasodilating drugs work the same way in men and women, increasing blood flow to the genitalia. While Viagra and others have been successful at treating male sexual dysfunction, they've proven ineffective in increasing desire in women.
Flibanserin is not a vasodilator. Instead, it's taken daily and targets neurotransmitters in the brain that directly influence desire. Flibanserin was originally created as an antidepressant. It failed to gain FDA approval, but researchers noticed that it had the side effect of slightly increasing sexual desire and decided to repackage the drug.
Read more: 9 Foods for Better Sex for Women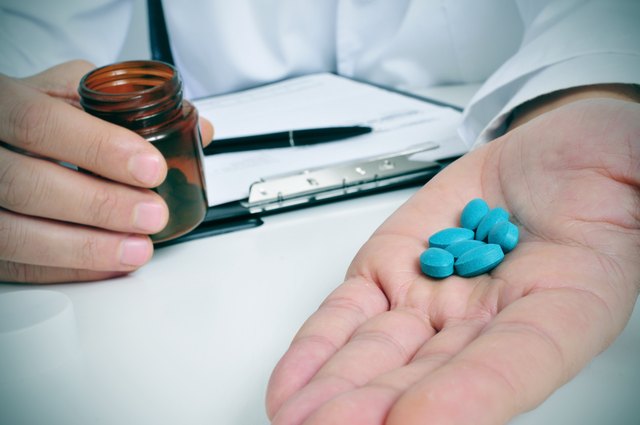 nito100/iStock/GettyImages
2. Risks May Outweigh Benefits
You might be wondering if Addyi could work for you. While the decision to take medication is entirely up to you and your medical provider (and the FDA), a quick examination of the research paints an underwhelming picture. To begin with, before gaining approval this past August, flibanserin had been rejected by the FDA twice on account of the health risks — low blood pressure, fainting, and sleepiness — not outweighing its tenuous benefits.
Wavebreakmedia/iStock/GettyImages
3. A Lot of Politics Went Into Its Approval
Despite these rejections, the drug company, Sprout Pharmaceuticals, Inc., pushed onward and conducted yet another round of safety studies. These new studies were comprised of 23 men but only two women. In addition, the drug company launched a public relations campaign that aggressively reframed the approval of flibanserin as a feminist issue, putting tremendous pressure on the FDA to approve lest they appear to ignore a woman's right to sexual pleasure. The third time was the charm! In August 2015, the FDA approved Addyi to treat premenopausal women with female hypoactive sexual desire disorder, described as a lack of sexual appetite that causes emotional distress.
Read more: 10 Not-So-Obvious Things That Are Killing Your Sex Drive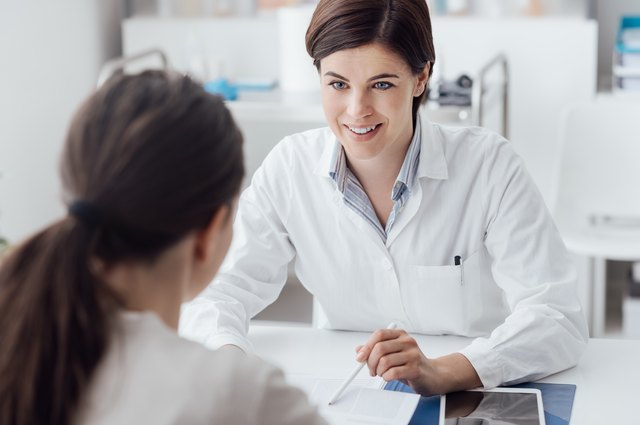 demaerre/iStock/GettyImages
4. It's Efficacy Is Questionable
Women taking flibanserin reported an average of 0.5 to 1 more sexually satisfying events per month compared to a placebo. And these "sexually satisfying" events weren't even necessarily orgasmic. Test subjects also reported a minuscule increase in desire and an equally small decrease in their "distress" regarding low desire, as compared to a placebo.
Liderina/iStock/GettyImages
5. Take It Daily But No Drinking
Furthermore, for flibanserin to be effective, it needs to be taken every day for the rest of your sex-having life. And as long as you are taking it, you can't drink alcohol: Drinking while taking flibanserin can lead to dangerously low blood pressure and passing out. On top of all that, the drug was only tested for 24 weeks, and there have been no tests at all to see what happens to desire if a women decides to stop taking the drug.
Read more: Goal Setting in Relationships
FotoCuisinette/iStock/GettyImages
6. Female Arousal Is Complicated
Is it possible that, due to the complex nature of female sexuality, a drug might not be the answer? For women, sexual desire is a result of both physiological and psychological factors. No one pill could possibly address the myriad underlying causes of why a woman may or may not feel aroused at any given moment. Considering that every woman is different when it comes to arousal, along with the fact that this daily pill only moderately increases desire and has significant side effects, perhaps that glass of wine you'd no longer be able to drink would be more effective to get you in the mood.
Read more: Sync Up Your Sex Drives and Get Back Your Relationship Spark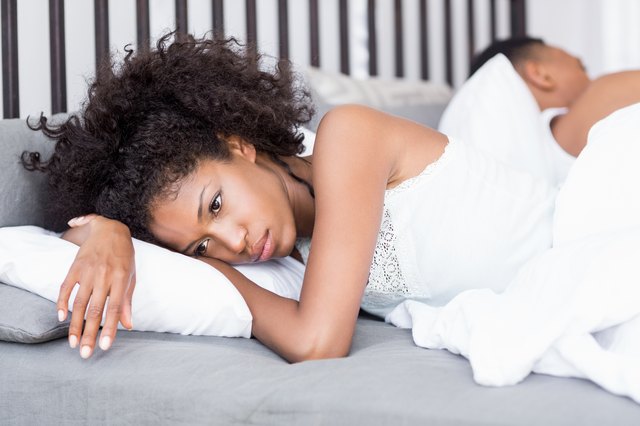 Wavebreakmedia/iStock/GettyImages
What Do YOU Think?
Have you heard of flibanserin? What had you heard? Do you have low libido? Have you talked to your doctor? Have you talked to them about this drug? What other things have you tried to boost your sex drive? Share your thoughts and questions in the comments below!
Foremniakowski/iStock/GettyImages