rejuveno.com, healthinajiffy.co.uk, proteethwhiteningworld.com, pharmainfo.net, images.teamsugar.com, masternewmedia.org
Bio Rutin complex is a food supplement commonly found in health food stores. A combination of several different compounds, Bio Rutin is used as a natural remedy and preventative for a variety of health problems.
Definition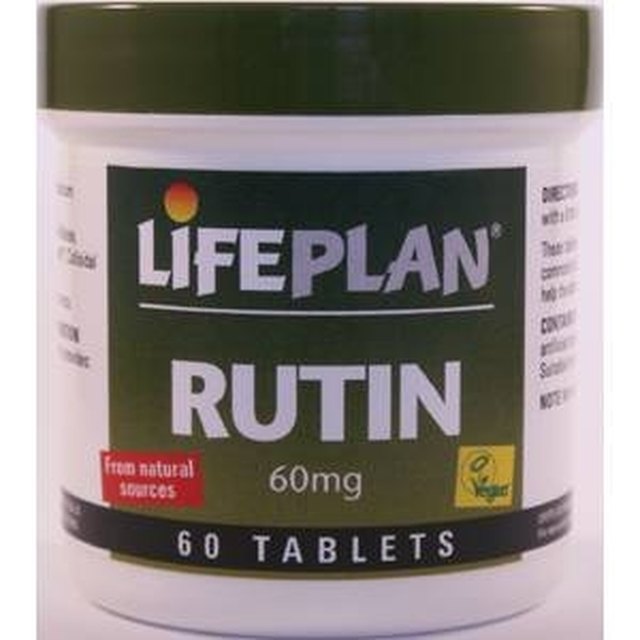 Bio Rutin complex is a natural supplement that is made up of various bioflavinoids, rutin and other compounds such as hesperidin and eriocitrin. The complex is generally sold in tablet form, with other ingredients such as cellulose, silica, magnesium stearate and a glycerin coating utilized to bind the compounds into pill form.
Ingredients
The bioflavinoids contained in Bio Rutin are natural substances found in all vegetation, such as plants, fruits, vegetables and trees. Citrus bioflavinoids, the most commonly used bioflavinoids in Bio Rutin, are found exclusively in citrus fruits and are known for their ability to prevent bruising, decrease inflammatory symptoms related to allergies, and increase the function of vitamin C in the body. Like the citrus bioflavinoids, rutin is also a bioflavinoid; however, it is mainly found in buckwheat plants. Rutin is thought to be a powerful antioxidant, and helps to maintain the integrity of blood vessels. The other common ingredients of Bio Rutin, hesperidin and eriocitrin, are also bioflavinoids; hesperidin is found in lemons and peppers, while eriocitrin is found in both lemons and limes.
Dosages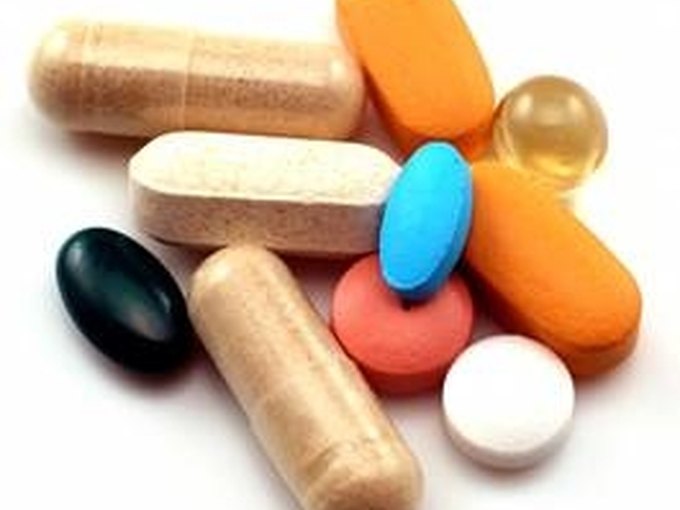 Bio Rutin is generally sold as tablets containing approximately 500 mg rutin, 500 mg of assorted citrus bioflavinoids (such as from lemons, oranges and grapefruits), and between 25 and 50 mg each of hesperidin and eriocitrin. Adults taking Bio Rutin are recommended to take 1 tablet per day, with food.
Cost
Bio Rutin is a relatively inexpensive supplement: bottles containing between 60 and 90 tablets sell for between $5 and $9, though some high-profile companies sell the complex for as much as $15 for the same amount of tablets and identical potency. Bio Rutin can be purchased through a number of online supplement companies, including VitaPal.com, iHerb.com and LuckyVitamin.com.
Warning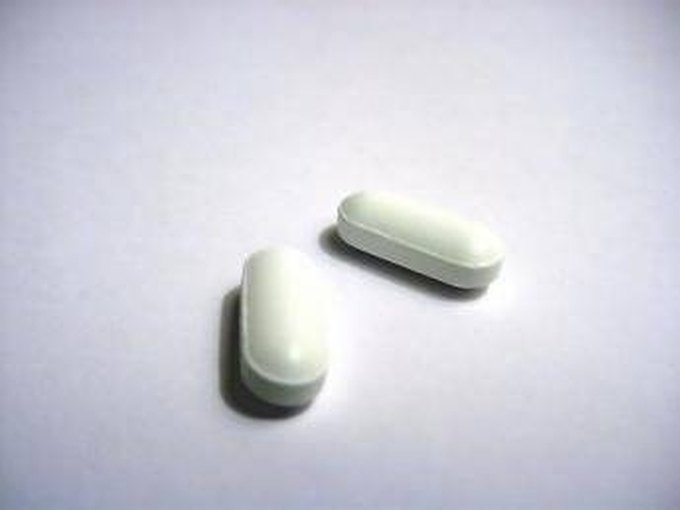 As a food supplement, Bio Rutin complexes are not evaluated for safety and usefulness by the Food and Drug Administration. It is always wise to avoid the use of Bio Rutin, or any other potentially harmful supplement, if you are pregnant, nursing or taking prescription medication that the supplement may interfere with. Do not give Bio Rutin to young children or the elderly.