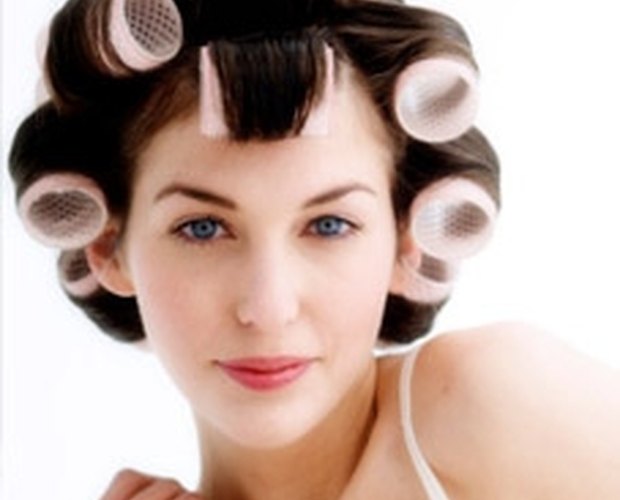 http://www.dailymakeover.com/blogs/wedding-beauty/flatmm/Hot-Rollers.jpg
To some, looking good can be important and a woman's hair is her crowning glory. Adding curl and volume to your hair is one way to boost your look or even just try something different. Hot rollers and Velcro rollers can be useful tools, and each has its good and bad points. Knowing what these tools can do for you is a starting point for creating your look.
Hot Rollers
Hot rollers often are ceramic and each roller sits on a heating element in a case. Sets of hot rollers can range from five to 25 rollers and come in a variety of sizes. Sets usually include pins or clips to hold rollers in place. Larger rollers create large, voluminous curls, while smaller rollers create tighter, smoother curls.
Velcro Rollers
Velcro rollers are usually plastic and covered with Velcro. After rolling hair, the Velcro roller sticks to the hair, holding the roller in place. Velcro rollers come many sizes also, providing different types of curl and volume.
Lasting Curl
Because of their heat, hot rollers give a strong, smooth, long-lasting curl. Since Velcro rollers don't carry their own heat, they don't always give a smooth, solid curl that lasts. They can be as much work as hot rollers, but not give you a style that lasts as long.
Portability
Hot rollers can be bulky, heavy and difficult to take along with you on trips. Velcro rollers are lightweight and easy to pack along wherever you go. Smaller rollers can be put inside larger ones for even more compact travel. When traveling, you can use Velcro rollers with the hotel hair dryer to save more space in your suitcase.
Ease of Use
Hot rollers may give a good curl, but they can be difficult to use. They are usually ceramic so they can hold heat, but this also makes them somewhat heavy and prone to falling out. The clips that usually come with them don't always hold well. Velcro rollers are easy to use and lightweight, but you must take care when removing them, as they can pull and get tangled in hair.
Cost
Hot rollers are generally more expensive, often ranging from $20 to $70 depending on the quantity of rollers and quality of the set. Velcro rollers can be found at dollar stores, some grocery stores and beauty supply stores. They come in a variety of sizes and are generally inexpensive, sometimes selling for less than $5 for three to six rollers, depending on size.
Warnings
Hot rollers are just that: hot. If you aren't careful, you can burn yourself using hot rollers. Velcro rollers can stick to hair, pulling and causing breakage.