Mariia Komar/iStock/Getty Images
The tres leches cake, a sponge cake covered with evaporated milk, sweetened condensed milk and whole milk, is a favorite treat at celebrations throughout Central America and, now, the United States. Its origins are difficult to pinpoint, however, with a number of Latin nations---as well as a Swiss food conglomerate---given credit for its creation. "It seems to be like a child with too many fathers," wrote Jacqueline Higuera McMahon of the San Francisco Chronicle.
Born in Nicaragua?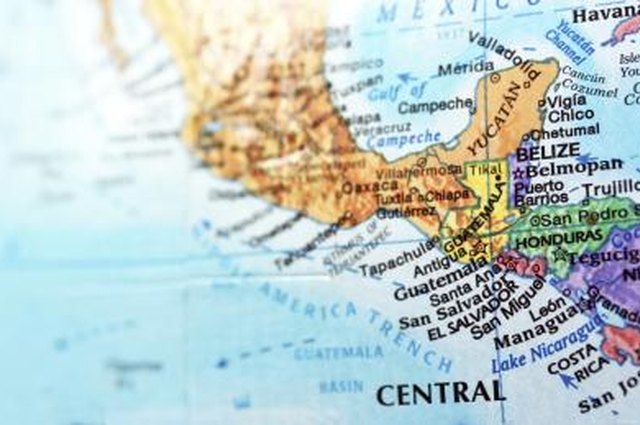 A number of recipe sources place the origin of the tres leches cake in Nicaragua. "It is thought to have come from Nicaragua by most historians," says What's Cooking America, while What's 4 Eats adds: "The famous cake of three milks ... is believed to have originated in Nicaragua." At Netcooks.com, the cake's entry is listed as "Tres Leches: Originally from Nicaragua." (http://whatscookingamerica.net/History/Cakes/TresLechesCake.htm) (http://www.whats4eats.com/desserts/pastel-de-tres-leches-recipe) (http://www.netcooks.com/recipes/Desserts/Tres.Leches.html)
However, such attributions come generally in the passive voice and without specific supporting information. While far from conclusive, other, more specific evidence indicates a historical connection to Mexico.
Corporate Connection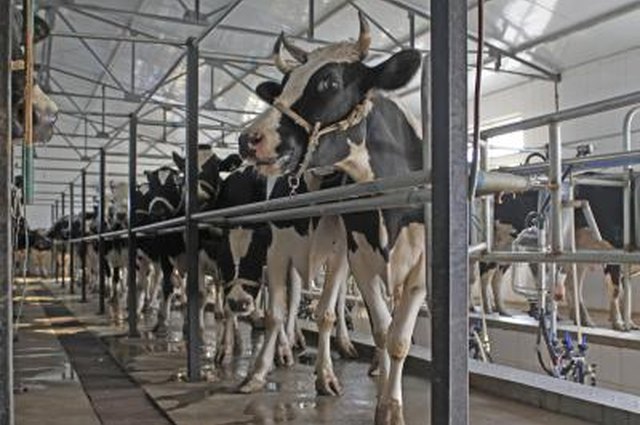 lnzyx/iStock/Getty Images
One theory that has at least some hard data behind it is that the cake was a corporate invention of the milk industry. According to Rockin' Robin's Cooking Mexican Recipes, "There are even accounts that Nestle Corporation sold condensed and evaporated milk from a plant in Mexico beginning in 1875 with the recipe on the back of their cans." (http://www.cooking-mexican-recipes.com/tres-leches-cake.html)
In a story for the Austin Chronicle in 2004, writer MM Pack confirmed with Nestle Mexico that the company had indeed published a recipe for tres leches cake on the labels of milk cans sold in that country, and that the firm began manufacturing milk products in Mexico around World War II. However, Nestle Mexico could not confirm exactly when it published the recipe. (http://www.austinchronicle.com/gyrobase/Issue/story?oid=oid%3A196888)
European Roots
Cristian Lazzari/iStock/Getty Images
Pack didn't believe that the tres leches cake could have been invented by Nestle. Instead, she concluded that the cake must have developed centuries ago as a New World take on the European tradition of "soaked" cakes. Her evidence for a missing link: a Mexican cookbook reporting that "antes," a bread soaked in wine and layered with milk custard, appeared in Mexico in the 19th century. (http://www.austinchronicle.com/gyrobase/Issue/story?oid=oid%3A196888)
Variations
Ingram Publishing/Ingram Publishing/Getty Images
From wherever it started, the tres leches cake's popularity expanded throughout Central America and the United States, with different nations and regions adding their own touches. Some Caribbean nations added rum to the equation, while U.S. chefs have added caramelized milk to create a cuatro leches cake. (http://www.cuatroleches.com/Cuatro_Leches_Miami_Menu.html)
From Cake to Ice Cream
Rayes/Digital Vision/Getty Images
Nestle, the company credited with disseminating tres leches cake recipes in Central America via its labels, turned to the recipe again in 2003 when it introduced tres leches ice cream by its Haagen-Dazs brand. In a press release, the company described the flavor as: "Bits of sponge cake with a hint of rum flavor are combined into rich milk and cream ice cream, then swirled with a delicate ribbon of caramel and a touch of coconut." (http://www.hispanicbusiness.com/news/2003/4/9/haagendazs_introduces_desserts_extraordinairetm_and_tres.htm)