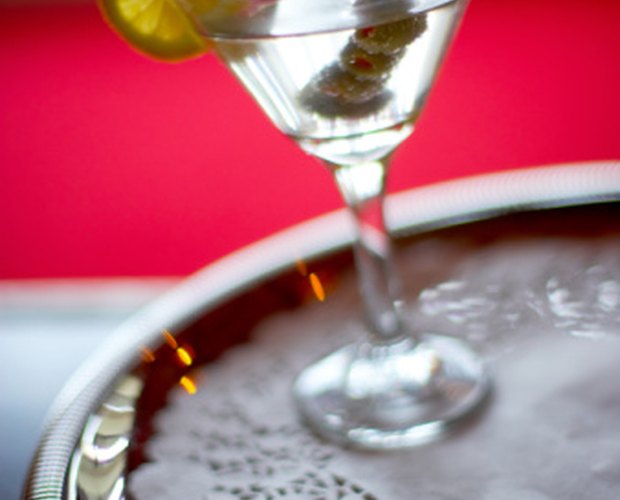 Jupiterimages/Photos.com/Getty Images
While there are options for sugar-free or low-sugar rum drinks, it is important to remember such a drink is not necessarily calorie-free or healthy. If you want to consume a sugar-free rum drink because you do not want to put on weight, then there are alternatives available. If you are diabetic, exercise caution when drinking alcohol in general and follow the advice of your doctor.
Orange Mango Rum Cocktail
This is one of the few fruit-flavored rum cocktails you can make that is sugar-free. Pour 1 oz. of rum into a tall glass full of ice cubes. Fill the glass with Sparkling Ice Orange Mango drink and stir. Sparking Ice Orange Mango is made from natural flavors and is sugar-free, sodium-free and calorie-free.
Tadpole
This sugar-free rum drink uses a combination of rum and sugar-free Red Bull energy drink. Pour a can of sugar-free Red Bull into a tall glass filled with ice. Add 4 oz. of Captain Morgan Tattoo orange rum. The orange taste of the rum provides a slightly sweet, fruity flavor, making it less sharp than other sugar-free rum recipes.
Egg Nog
This drink contains rum extract, which has a lower alcohol content than regular rum, making it ideal for those who are looking for a sugar-free, low-alcohol rum drink. You will need 4 cups of fat-free milk, 1 cup of egg substitute, sugar substitute equal to 4 tbsp. of sugar and 1 tbsp. of rum extract. Mix the ingredients in an electric mixer or a rotary beater until well-blended. Chill the liquid for a couple of hours. Stir the drink and sprinkle with nutmeg before serving.
Rum Sour
Go Cocktail (gococktails.com) sells sugar-free powdered mixes to mix with the alcohol of your choice. For its rum sour recipe, you will need a packet of Go Cocktails Sweet and Sour mix, 1 1/2 oz. of rum or cherry rum and 6 1/2 oz. of water. Mix the ingredients.