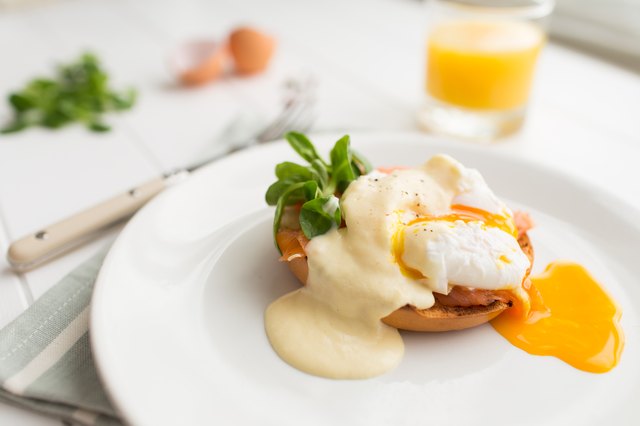 This clever device allows you to poach eggs in your microwave in just minutes. With it, you can replicate the more expensive breakfast sandwiches at fast food restaurants right from your own home. But as happens with many kitchen devices, the instructions can disappear and the item goes unused. If you've lost them or just need a refresher, pull out your Nordic Ware egg poacher and follow these instructions.
Thoroughly clean the egg poacher with soap and water and dry before use.
Crack one egg into each of the wells of the egg poacher.
Add 1/2 tsp. water to each egg.
Pierce the yolks of the two eggs. This will prevent messy explosions in your microwave.
Close the lid and place into the microwave. Cook on high for 15 seconds.
Allow the eggs to rest for 30 seconds in the microwave before checking if they are done. If not, microwave for another 15 seconds and wait 30 seconds, and repeat until the eggs reach the desired texture.
Serve with your favorite breakfast sides.