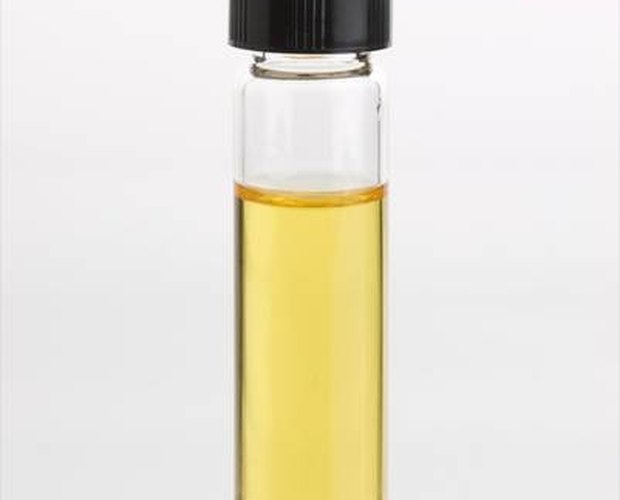 Lemongrass essential oil is used extensively in Asia, where the plant is grows natively. The oil is obtained from the whole plant, unlike some essential oils that are derived from only the flowers or leaves. It has many different uses, from skin care to insect repellant. Use these techniques to use lemongrass essential oil properly.
Use lemongrass essential oil to heal ringworm. This is a common remedy used in many parts of India. Combine 3-5 drops of lemongrass oil with 4 ounces of carrier oil, such as sweet almond or jojoba oil. Apply directly to the affected area several times per day until the ringworm is gone.
Use lemongrass essential oil as a fragrance in skin care products. This oil is widely used in natural lotions, creams and soaps. Add several drops to an unscented or homemade lotion for normal to oily skin. Or add the oil to glycerin soap or liquid castile soap, and wash the skin as usual.
Use lemongrass essential oil to open the sinus and breathing passages. Its potent aromatic properties will improve breathing, particularly in cases of severe congestion of sinusitis. Add 3-5 drops of the oil to a bowl of steaming water, place a towel over the head and inhale the vapors. Alternately, you can simply inhale the straight essential oil, but do this sparingly.
Use lemongrass essential oil in homemade massage oils. This oil has calmative and antispasmodic properties, making it ideal for massage. Combine 3-5 drops with 4 ounces of high-quality carrier oil, and massage into skin. This is a useful treatment to promote restful sleep.
Use lemongrass essential oil as a natural insect repellent. The strong scent is unappealing to insects, similar to citronella, and they will avoid it all costs. Combine 10-20 drops lemongrass oil in 8 ounces water. Pour the mixture into a spray bottle and shake well to combine. Spray the mixture directly onto the skin to repel insects. The oil may also be combined with citronella essential oil for added strength.
Tip
Lemongrass essential oil can be purchased at natural health stores, some craft and hobby stores, and can be ordered online. Make sure you are buying 100 percent pure and natural essential oil, and not fragrance oil. Fragrance oil should never be used on the skin as described above.
Warning
Lemongrass essential oil can irritate the skin if it is sensitive. It should be avoided, or used with extra care, by people with sensitive skin. Usually, small amounts will not cause irritation.