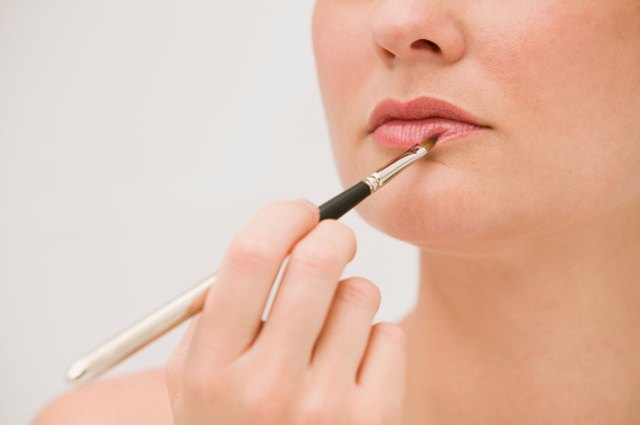 Comstock Images/Comstock/Getty Images
Eye primer is a versatile beauty product that typically has a creamy consistency and comes in a variety of neutral colors. Normally, eye primer is applied to the lids of the eyes as a base, ensuring long-lasting and virtually creaseless eyeshadow. However, primer can also be used on the lips under lipstick or gloss to prevent creasing, flaking, feathering and smudging.
Choose an eye primer that is close to your natural skin color.
Gently apply the primer to clean lips using a lip brush or makeup applicator. Sweep the brush from the center of your lips outward, and be sure to distribute the product evenly.
Wait a few seconds for the primer to settle and dry, once the lips are fully covered.
Add a lip gloss for a shiny finish or lipstick for long-lasting color.
Tip
This simple trick comes in handy for special occasions or long work days when you don't have time for reapplication.
Look for an eye primer containing natural ingredients, such as green tea and aloe vera, and with a good SPF rating to protect and moisturize the skin.
Warning
If you have sensitive skin and suffer from allergies or contact dermatitis, be sure to select makeup products that are hypoallergenic and noncomedogenic.