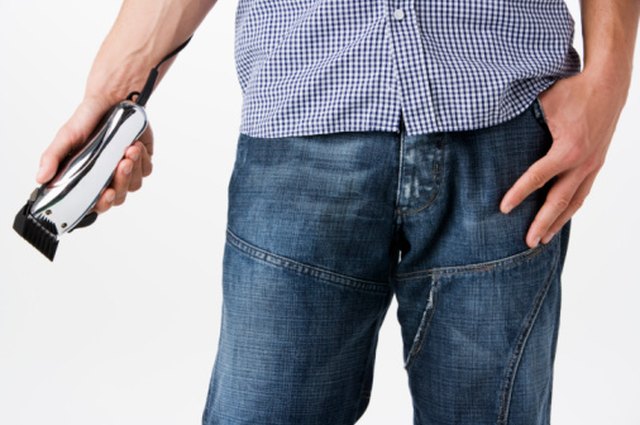 BananaStock/BananaStock/Getty Images
Whether you're cutting your own hair or trimming down a buddy's top, blending trim levels in a haircut is a part of the process, particularly with haircuts for men. Usually it's blending the shaved hair on the neckline to the longer hair on the top. With a pair of clippers and the right blending guide combs, this process takes just a few minutes to do. It does take some practice and technique to get right however, so try practicing on a mannequin first if you're concerned about the results.
Pick out a guide comb from the electric clipper kit labeled with the hair length you want, and clip it onto the end of the clippers.
Plug in the clippers and turn them on. Place the guide comb on the back or side of the head or whatever other area needs blending, sticking the guide comb flat against the head.
Pull the clippers up toward the top of the head and rock it back with your hand as you reach the blending point, so that the top of the guide comb is pulled away from the hair. Make this rocking motion as you're moving the clippers up the head in a smooth, fluid motion.
Repeat the blending process, making the rocking motion at the same point on the head each time, so that your blending point is even across the head.
References