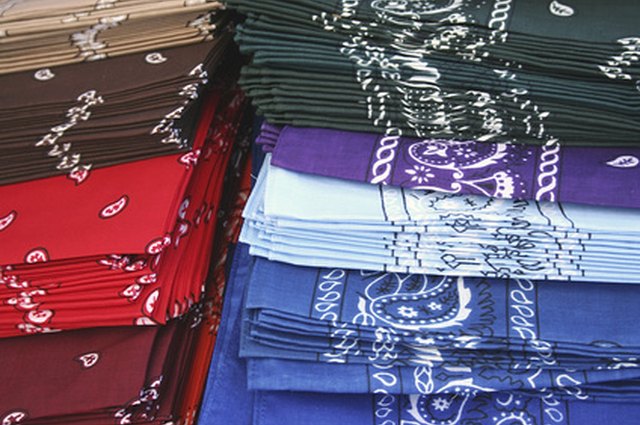 Here is a great idea for any square scarf that you have lying around; perhaps one that you have not worn in a while. Maybe you can even borrow one from an older relative. This look will accent any outfit for a great weekend casual look and will compliment a cardigan and jeans or a comfortable skirt.
Though you can wear your scarf tied in this fashion with any top, if you are attempting to keep with a '50s theme, opt for a V-neck top or cardigan for the most authentic look.
Fold The Scarf To A Point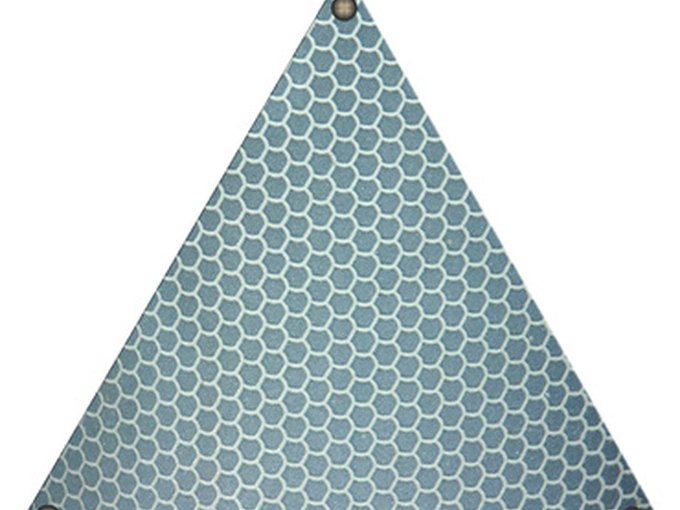 Place the unfolded scarf on a flat surface, and fold it in half to make a triangle shape. Be sure to match the tips.
Fold the triangular tip inward to meet the straight edge of the scarf, creating somewhat of a trapezoid shape. Fold it in half again, if necessary, to create a rectangular shape.
Hold the scarf with your thumb and forefinger on the triangular tip and lift it from the flat surface.
Flip the scarf over so that the side showing more folds is now facing the floor, being sure to hold it securely so that it does not come apart.
With the now smooth edge facing you, put the scarf around your neck with the triangular edge against the nape or back of your neck, just below your hairline.
Using both hands, pull the hanging edges of the scarf forward toward the front of your neck, crossing the right edge over the left.
Tie a simple knot with the free edges.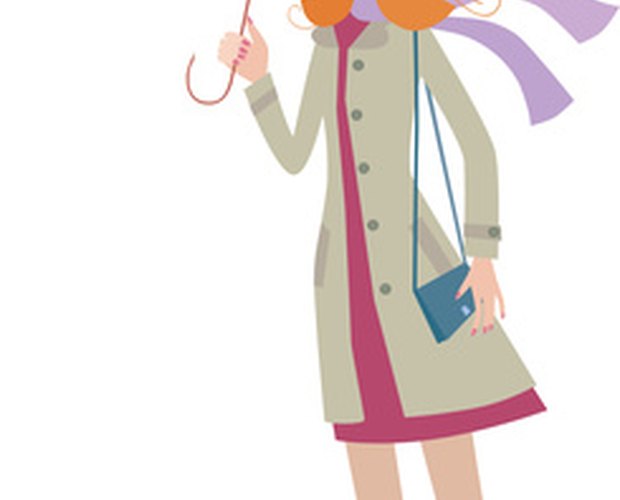 blue umbrella image by Dzhamilia Ermakova from Fotolia.com
Gently move the scarf to the right or left of center--by grasping the knot and going in either direction--and allow the pointed edges to hang freely for a cute '50s-style look.
Tip
If your scarf is longer or is already rectangular, you can skip the triangular pointed folding and go straight to the basic knot.
Using two scarves and folding them together will give an interesting look with four free edges that coordinate with your outfit.
You can also opt to keep the knot more centered for a more modern look to an old style.
Silk is harder to work with so be sure to use a flat surface when you are folding your scarf.
It may be helpful to use a mirror after you finish your initial folding so that you can be sure your knot is facing outward.
Adding a bow instead of a knot will also provide an alternate look with the same type of fashionably colorful effect.
Warning
Do not tie your scarf too tight. A tight knot may be difficult to remove. If this should happen, don't panic. Simply work the knot free by gently inserting your finger under the top section of the knot until you feel the knot loosen.
Never use any sharp objects to loosen your knot.
References