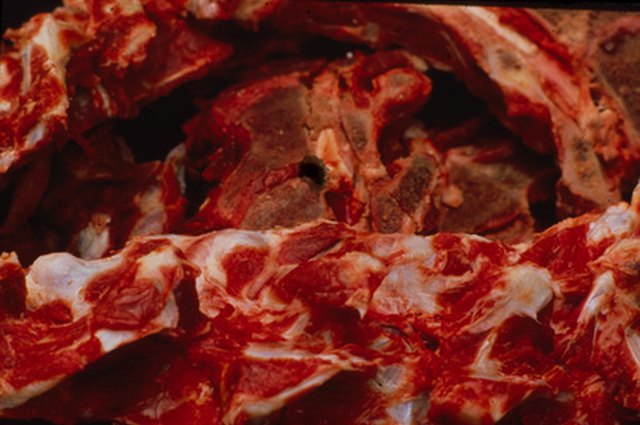 You can set the timer on a Corningware slow cooker to automatically switch to a warming setting when you estimate foods will finish cooking. The programmable features allow you to leave food stewing at home while you are out of the house, freeing up your day. Set the timer on a Corningware slow cooker to let the kitchen appliance do all the work, and come home to a fully cooked meal.
Fill the insert of the Corningware slow cooker with food and cover it with the lid. At least a quarter of the insert should be filled with liquid to keep the environment moist during long cooking times.
Press the "On/Off" button on the left side of the electronic control panel in the front of the appliance. This will turn on the slow cooker to the low heat "Warm" setting.
Press the "Cook Time" button on the right side of the electronic control panel to add hours to the timer which will show a total time in hours with a red digital display. Continue to press the button until the display indicates the desired cook time in one-hour increments up to 10 hours. The cooker will automatically adjust the temperature setting based on the amount of time you programmed on the timer. Cooking times of six hours or less automatically start on "High" heat and times of seven hours or more will start on "Low" heat. A small indicator light will come on below the word to tell you the cooking temperature.
Tip
Avoid lifting the lid until the Corningware slow cooker has switched back to the "Warm" setting and completed the cooking cycle. Serve foods directly from the slow cooker and replace the lid to keep them warm.
Warning
Lock up any pets in the house while using a slow cooker to avoid coming home to a huge mess if an animal gets into the food.