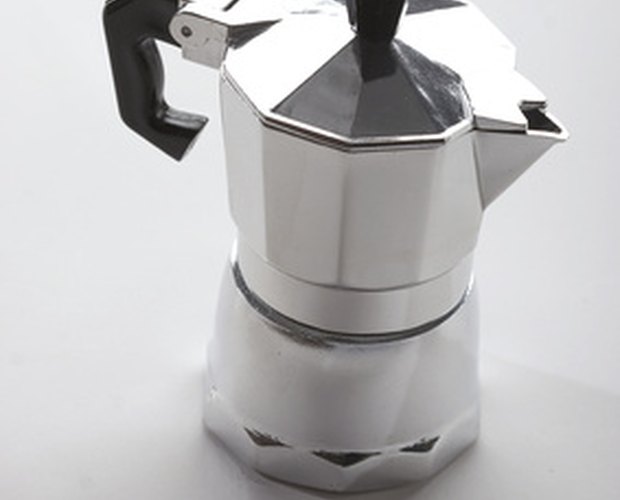 Coleman's camping percolator is a version of a standard electric percolator that does not require electricity. Instead, it is heated over a fire or a burner, as on a propane gas powered camping stove or placed in a cooking basket (something with an arm so you don't get burned placing the percolator in and out of the fire) over a campfire.
However, you need not be camping to make coffee in a camping percolator; you may place the percolator on the burner of either an electric or gas stove.
The time it takes to percolate the coffee will vary depending on the amount of water in the percolator and the temperature of the flame used to brew the coffee.
Remove the carriage from the percolator. Fill the bottom of the percolator with cold water, stopping before where the bottom of the carriage will be when it is replaced.
Replace the carriage. Put ground coffee in the carriage. A good guide is one teaspoon per six ounces of water, but add the grounds to your flavor preference.
Place the top cover on the percolator.
Place the percolator over the heat source. If using a gas burner, turn the flame high enough to heat the bottom of the percolator. If using an electric burner, use high heat. If placing the percolator into or over a campfire, make sure it is stable and that you can see the bulb in the lid.
Watch the bulb in the lid. When the water boils, you will start to see clear bubbles in it. As the coffee brews, the bubbles will get darker. When the color stops changing, the coffee is done.
Warning
After completed, the coffee will be very hot. Take care in pouring and drinking it.