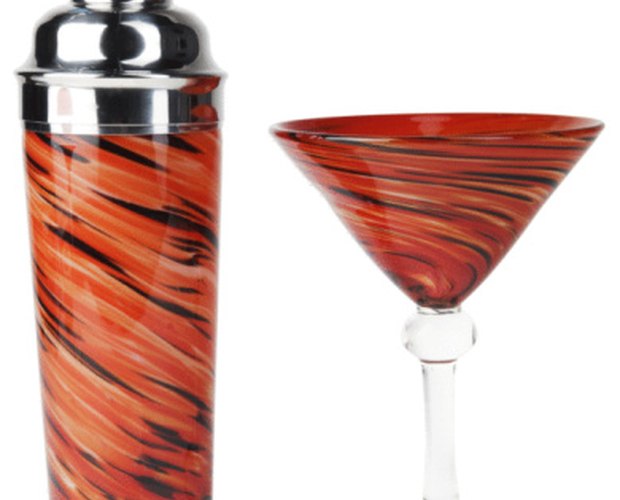 PhotoObjects.net/PhotoObjects.net/Getty Images
A White Cadillac drink is only one of several "Cadillac" cocktails that rely on the Italian sweet liqueur called Galliano for its main flavor. Galliano is distilled with 30 different herbs and spices that combine to give the product a sweet, herbal flavor. Triple sec is the second main flavor component of the cocktail and has a distinctive orange flavor from the sun-dried orange peels that are used to make the liqueur. When all the ingredients of the White Cadillac are combined, the result is a drink with a high alcohol content and a deceptively innocent vanilla milkshake-like flavor.
Pour 1/4 cup each of Galliano, gin, triple sec, milk and sugar into a cocktail shaker filled to the top with ice.
Shake well.
Pour the mixture through the shaker's top strainer into two chilled martini glasses.
Tip
If you want to garnish the glass, use an orange slice to complement the triple sec and/or a sprig of mint to complement the Galliano.
Since the White Cadillac is a sweet drink, you could rim the glass with fine, granulated sugar. Wipe the rim of the glass with a slice of fresh orange and dip it into a saucer of sugar before pouring the drink into the glass.
Warning
Alcohol consumption while pregnant is the leading cause of preventable birth defects, according to the American Congress of Obstetricians and Gynecologists. The ACOG recommends that women who are pregnant or trying to become pregnant should not drink alcohol in any amount.