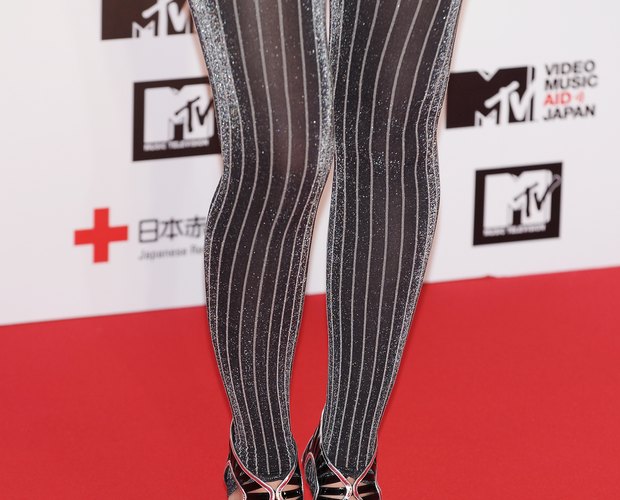 Hikaru Ogawa/Getty Images Entertainment/Getty Images
Since leggings are form-fitting, they reveal every detail of your waist, stomach, hips and legs once you slip into them. If you're in perfect shape, you can wear leggings with no worries about looking slim. Yet, if you're self-conscious about your shape, you can select an outfit, including leggings, that will make the most of your positive body assets and minimize any problem areas.
Put on your leggings. Avoid prints or light colors that can make you appear heavier. Dark, solid-colored leggings in a thick, matte fabric are the best choice.
Slip into a tunic, mini dress, sweater or boyfriend jacket. Make sure that the clothing item you choose covers your derriere and hips for the most slimming look.
Belt the tunic, sweater or mini dress, if possible, to cinch in the waist area and add definition to your shape.
Put on a pair of boots or shoes with a heel. The higher the heel, the longer and leaner your legs will look.
Tip
Look for stretchy fabric and a contoured waist, when wearing jean leggings, for the most slimming fit.
Warning
If you choose flats, opt for a color that matches the leggings. Be aware that your legs won't look as long and slim as they would with a high-heeled boot or shoe.