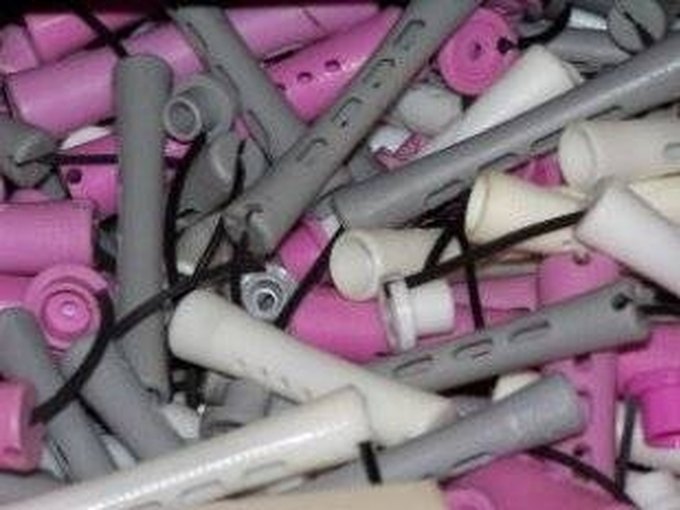 http://www.everystockphoto.com/photo.php?imageId=266964
Get gorgeous spiral curls using a set of rollers. Learning how to style your hair or updo with spiral curls can be simple with the right tools and techniques. Like all things, practice makes perfect; for the best results use these tips and techniques to perfect your spiral curls and learn how to get creative with your hair.
Heat your hot rollers (for electric rollers only) and prepare your hair. Begin with dry hair, divided into small sections of about 1 to 2 inches (depending on the size of the rollers). For larger and looser spiral curls, use larger rollers; for smaller and tighter spiral curls, use smaller rollers.
Take a section of your hair in one hand, beginning with sections at the nape of the neck. Make sure your hair is free of tangles. Use gel to lightly coat the hair, if desired, for additional hold.
Using your fingers, hold the tip of your hair section against the roller. Keeping the ends securely pressed against the roller, rotate the curler so that the section of hair wraps around the hot roller. Continue rolling your hair tightly around the roller until you reach your scalp, and the entire strand is wrapped around the roller.
Secure the roller in place against your head with a roller pin, snap or other provided closure. Repeat steps to place rollers on all sections of hair, working from the nape of the neck to the crown of the head.
Allow the rollers to cool completely (for hot rollers only) or let sit until hair is dry from gel; increase time as desired for stronger-holding curls, in 1-hour increments. Remove rollers one at a time, beginning at the nape of your neck and working upwards towards the crown of your head. As you remove each roller, keep your hair in the resulting curled loop with your fingers and re-secure this loop against your head using a hairpin.
Spray hairspray over pinned curls. Allow pinned hair hair to sit another hour, or until you are ready to style. Remove pins and arrange curls in desired style. Use additional hairspray as desired.
References