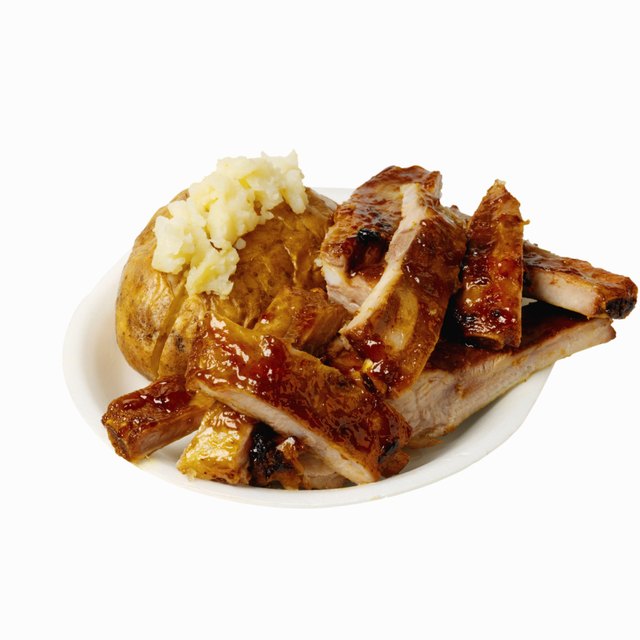 Ciaran Griffin/Stockbyte/Getty Images
When grilling isn't an option, you can still enjoy a hearty meal of ribs cooked in your oven. Start with the smaller racks of pork baby back ribs, add your favorite sauce or seasonings and a couple of sides, and you'll be rarin' to taste your makeshift barbecue dinner.
Preheat oven to 325 F. Prepare thawed ribs for cooking. Allow about 4 to 5 ribs per person.
Place the ribs in a 9-by-13-inch or larger pan. Rub with a light coating of olive or vegetable oil.
Sprinkle with brisket seasoning or a meat spice rub, or baste with your favorite barbecue sauce. If you like some heat, add a light sprinkling of chili powder. If cooking more than one rack, you can customize the flavorings to suit your taste.
Cover the ribs with foil and cook about 4 hours. You can turn up the temp to 375 F if you want to shorten the cooking time. Start checking the tenderness after 2 /12 to 3 hours. Remove the foil so the ribs can brown for the final 30 minutes of cooking. If using barbecue sauce, baste again when 30 minutes of cooking time remains.