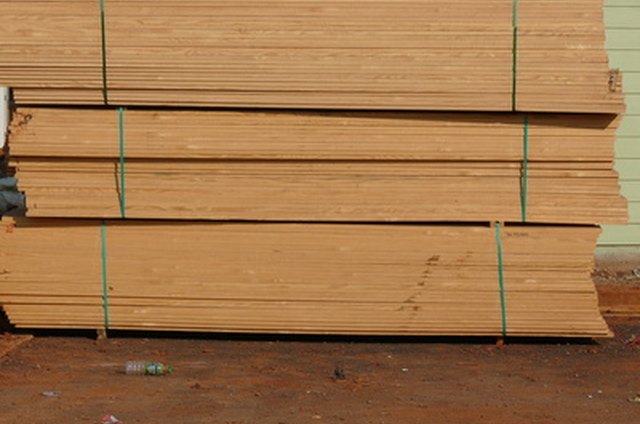 Although not necessary for a good massage, a massage table can make the experience more comfortable for both the masseuse and the customer. The padding on the table lends flexible support to the person getting the massage; the height of the table itself allows the masseuse to give a massage without moving into a painful position.
Buying a portable massage table for your home can be expensive. Online retailers such as OakWorks sell these tables for $300 or more. Building your own massage table can shave several hundred dollars off that purchase price.
INSTRUCTIONS
Select a sturdy piece of wood for the table's top. Bill Pentz's online guide suggests a 60-inch piece of Baltic birch plywood. Use plywood that is at least 1/4-inch thick; thinner plywood may not be strong enough to support an adult's weight.
Cut the plywood to size. Pentz recommends cutting the 60-inch board in half; this seam will be where the table can be folded up for travel later on. Cut a semi-circle at the top of one of the halves. This will be where the person getting a massage puts their head.
Choose the wood for the table's legs. This wood should be stronger than the table top's plywood surface. Select a strong, hard-grained wood such as oak. Cut legs to desired length; Pentz suggests around 20 inches long. You will need four legs. In addition, you will need multiple braces that stretch from the legs to the center of the table. Each of the four braces (one for each leg) should have two separate components; those components should meet in the middle and collapse for easy travel. Consult direction manual for specific measurements.
Upholster the table's top. Begin by using the table top as a guide, tracing its shape onto a piece of padding. Cut the padding to fit. Adhere the padding to the table's top using spray foam adhesive. Cut a circle in the padding at the head of the table top; this will serve as the hole for the customer's face. Cover the foam with a durable fabric, such as vinyl. Trim the excess from the vinyl, and secure with a staple gun on the underside of the table.
Assemble the table top, legs and braces. Consult the direction manual for specifics on which braces and hinges to use.
Tip
Ask a friend to help with this project. Many of the steps require more than two hands to perform.
Have a direction manual handy at all times during construction.
Warning
When cutting wood, always wear protective eye gear.