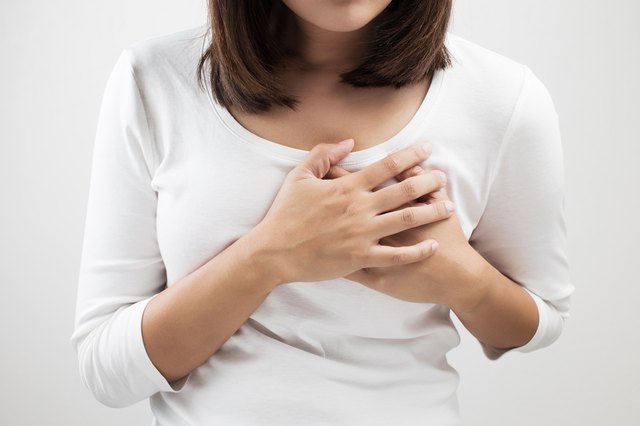 A breast form is a prosthetic breast that can be worn with a bra or attached directly to the body. Breast forms are popular in the transgender community, as they mimic the weight, shape look and feel of natural breasts. Breast forms are also often worn by women who have undergone a mastectomy and want to recreate the look and feel of their former breasts.
Wipe your chest area with an alcoholic pad to remove surface dirt and oils so the breast forms adheres more readily to your skin.
Remove the protective white strips from the backs of the breast form tape. Attach two or three of the tapes horizontally onto the breast forms. These double-stick tapes may come included with the breast forms or they may have to be purchased separately. The water-resistant strips allow you bathe or swim.
Peel off the other side of the double-stick tape to reveal the adhesive glue.
Press the breast forms onto your chest, making sure to cover the nipple area. Apply them about an inch apart and 6 inches down from your shoulders.
Hold the breast forms against your chest for about five seconds to adhere them properly and firmly to your skin.
References
Resources