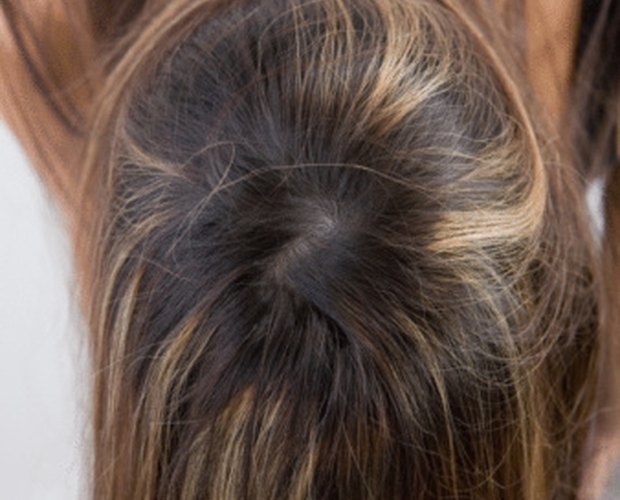 Jupiterimages/Photos.com/Getty Images
As women age, hairstyles and hair colors change and evolve. What looked lovely on you as an eighteen year old is likely different from what is flattering on you as a forty year old. With age, hair tends to become thinner and more dry and fragile. In addition, the hair begins to gray. These factors should influence hair color and hairstyles.
Shoulder-Length Bob
A shoulder-skimming bob is polished and age appropriate for women in their 40s. It's versatile, perfect for work or play, and works for thick hair or hair that is thinning due to age. The hair should be cut so that it just skims the top of the shoulders and angles a bit towards the face. The back will be slightly shorter than the front. To create a sleek look, apply a smoothing and straightening lotion to your hair while it's damp and use a blow dryer and a round brush to dry and style it straight.
Light Brown
A flattering hair color for a woman over 40 is a soft, chestnut brown. This color looks lovely with or without added highlights. If your hair is naturally very dark, it can look harsh next to mature skin. Also, blond hair doesn't work well with everyone's coloring. The soft brown color flatters aging skin and is an easy color to maintain. An option for subtle highlights are toffee or caramel colors weaved into the hair. Highlights help to disguise gray hair.
Half-Up
A stylish and sexy hairstyle for a woman who is in her 40s is a half-up style. To create this look, you must have hair that is at least shoulder-length or longer. The key is to create volume around the crown, using a rat-tail comb and hairspray. Once that is done, pull the top part of the hair back, over the teased area, and pin into place using decorative clips. Add a light mist of hairspray to hold it in place.
Highlights and Lowlights
Adding dark lowlights along with blond highlights adds dimension and helps to hide gray hair. Sunny blond streaks contrasted with deep brown thinner pieces make a mature woman look instantly youthful. Make certain that the highlights and lowlights are not too thick and chunky. For women over 40, keep the color subtle.