Comstock Images/Comstock/Getty Images
Designers and customers form the key relationship in setting trends, whether the fashion is ready-to-wear, haute couture or other areas of style, such as home furnishings. Taste makers in the fashion world play supporting roles, serving as muse to the designer and inspiration to the customer. Fashion movements take root when a trend grows beyond the enclave of an elite group and enters the mainstream.
Color and Fabric Forecasts
It's not a coincidence when designers' creations for a particular season show similar patterns, fabrics and details. Why do pleated skirts or crimson wool jackets with brass buttons appear in so many collections at the same time? Six to 12 months in advance fashion forecasters consult with marketing experts, textile designers, color experts and other authorities to gather information for trend reports for a particular season. Factories that produce fabrics may showcase animal prints one year, and botanical prints the next. Bright primary colors may move to the front after several seasons of blacks and neutral shades. These trend reports influence designers and fashion buyers for retail stores.
Celebrities
Pool/Getty Images Entertainment/Getty Images
Fans of professional athletes, movie stars, and musicians often imitate their idols. This fact isn't lost on designers, who loan clothing to celebrities to wear to red carpet events, shows, and on television. This free advertising pays off when fans flock to stores to buy the same dress, jewelry or even athletic shoes. Some celebrities create a fashion fad, such as singer Bono's tinted glasses. By contrast, fashion movements can also be influenced by a group, such as skateboarders or punk musicians.
The Economy
The economy can affect fashion trends, but there's more to the equation than the relationship between hemlines and consumer confidence. When the price of raw materials is higher, ready-to-wear designers may choose to edit details such as bows, belts and cuffs, rather than raise prices. For 2011 collections some designers switched to cheaper fabrics when adverse weather and other conditions contributed to higher prices for silk and cotton, according to The Wall Street Journal.
Fashion Stylists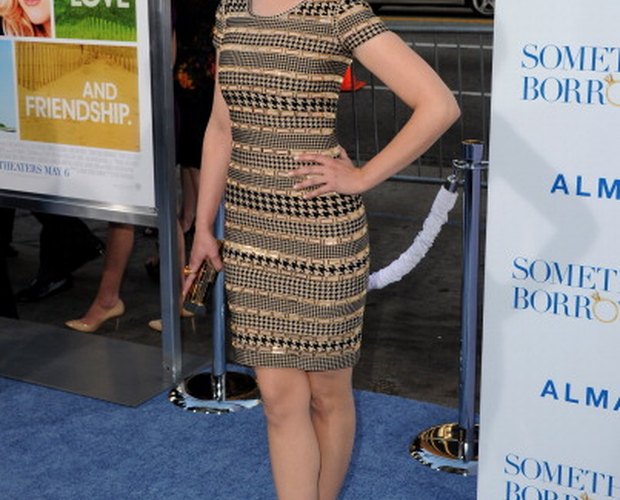 Jason Merritt/Getty Images Entertainment/Getty Images
Stylists dress models on photo shoots, musicians in videos, and actors on screen. Stars come and go, but stylists have a constant presence in the fashion world. Their influence is great as harbingers of style, especially when presenting a curated view of a designer's fashions, worn by stars at highly publicized events. Ginnifer Goodwin, star of "Big Love," credits her stylist Penny Lovell as the source of her fashion style. Goodwin told "Manhattan" magazine, "It does surprise me how actresses like to pretend they do all of it themselves because they never do."