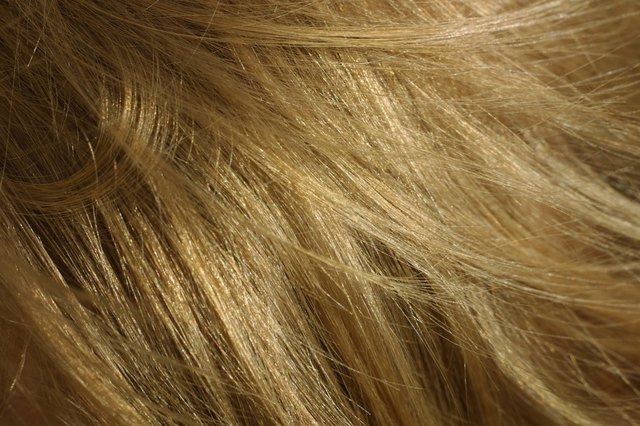 Photos.com/Photos.com/Getty Images
Fine hair is infamous for falling flat and looking scraggly if not cut correctly. To choose the best hairstyles for fine, layered hair, look for cuts in which the layers enhance the style instead of working against it. In general, these hairstyles will fall into three categories.
Cropped Cuts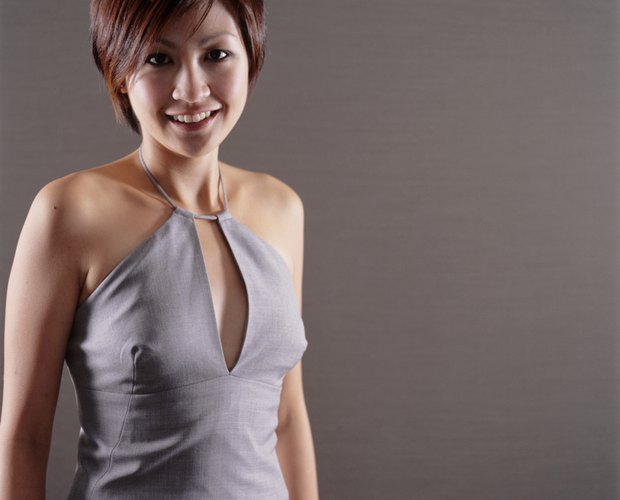 Ryan McVay/Digital Vision/Getty Images
Those who like short hair that's extremely low maintenance might try a pixie cut with super-short layers. This best suits an oval face with balanced features and great skin. The layers are wispy and held in place with a lightweight styling gel. Blow drying is kept to a minimum, which helps prevent this delicate hair type from drying out. Finish off with a light styling wax to define the layers.
What's wonderful about this hairstyle is that it does not require volume. Since fine hair tends to fall easily anyway, a style that lies flat is a low-maintenance option for busy people who don't have time for hairstyle touch-ups. Yet, if you want to pump up the volume, you can use a stronger-holding styling gel and a round brush while blow drying.
Medium Cuts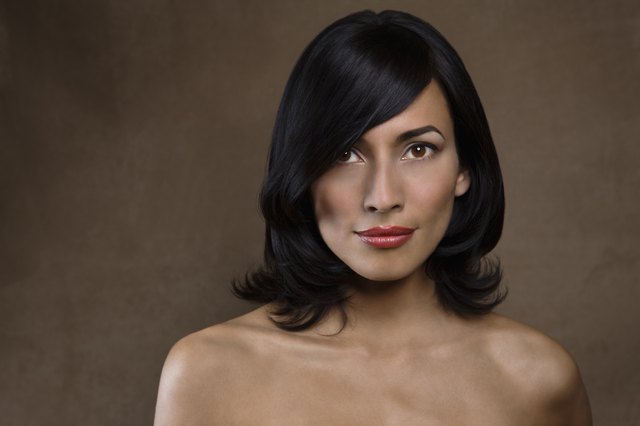 Ralf Nau/Lifesize/Getty Images
Some of the best hairstyles for fine layered hair are in the mid-length category. These styles keep the overall length above the shoulders but employ long layers within the cut to create volume and movement. Fine hair is prone to showing scissor marks when cut incorrectly, so choose a stylist who is experienced in cutting fine hair.
One of the most popular mid-length styles for fine hair is the layered bob. This cut uses strategically placed long layers to make hair look thicker. Fine hair is a perfect fit for these bobs as styling options are almost endless. Taper the bottom layers close and create a flip, or keep the layers longer and choppy throughout for an edgier look. A short, razored bang gives these hairstyles a modern look.
Long Hairstyles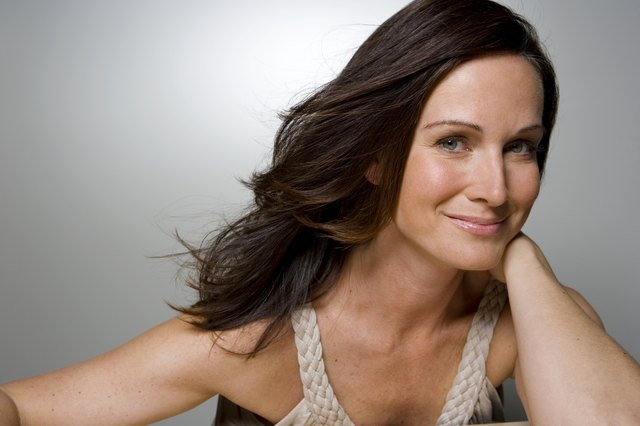 Ralf Nau/Digital Vision/Getty Images
The best long hairstyles for fine, layered hair keep the layers to an absolute minimum: too many make the style look scraggly and fall flatter. Instead, keep layering to only the last few inches of length. One exception is creating shorter, face-framing layers in the front only. These layers give longer hairstyles better shape and keep them from dragging your face down.
Styling Products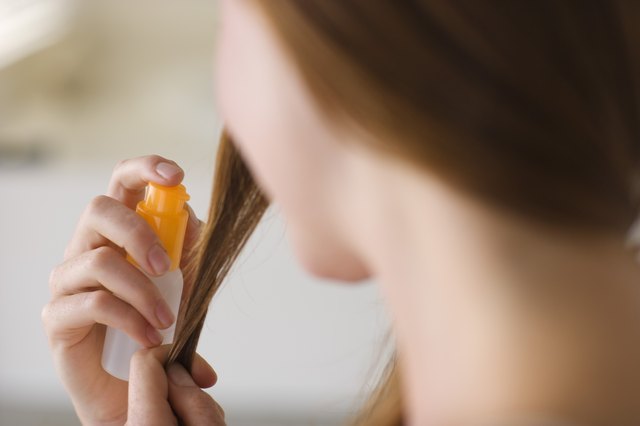 Pixland/Pixland/Getty Images
No matter which fine hairstyle you choose, keep your styling products lightweight and volumizing. Hair-thickening serums, mousses and volume-enhancing sprays give fine hair body without weighing it down.
References