By now, you've probably heard about the purifying powers of charcoal for your skin, but have you ever thought about using it in your home? The reason why skin aficionados swear by the stuff is because of its naturally detoxifying properties, drawing out impurities in a snap. Makes sense then that that charcoal also works wonders in the home.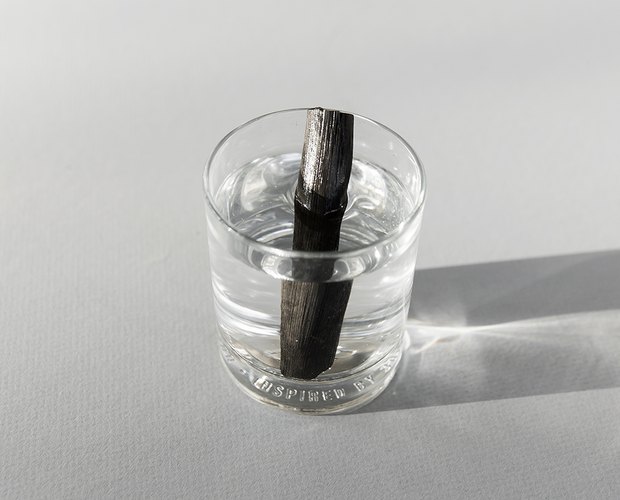 Here are a few ways to use it:
Make your home smell fresh
Artificial anything - including so many of the ingredients found in traditional air fresheners - often can contain toxic chemicals. Many of these ingredients have been linked to some pretty scary things, so whenever possible, go for au natural room fresheners. (Lookin' at you here, charcoal!) Activated charcoal air fresheners like UBERPAKK (which we offer in Month 6 of The Year of Wellness) are natural odor eliminators, plus they remove moisture to prevent nasty mildew. You can also DIY them pretty easily, and place them anywhere in the home that needs a little pick-me-up, like gym bags and in the back of closets.
Get your cast iron to sparkle
While some people are #blessed to know how to properly season and clean their cast iron pans, the rest of us are left with our good friend Google to make sure we're doing it right. Here's where charcoal can come in handy: place your pan over a charcoal grill and fire it up. It's simple, cost-effective and doesn't require any sweat equity. Once it looks brand new, re-season it.
Remove fridge odors
It has been said that by just placing a handful of charcoal briquettes on a plate in the fridge will remove nasty fridge smells. Try it in your freezer as well! Are you a charcoal newbie or have you been using it around the home for a while? Spill on any other ways you use it!