It's finally summertime and that means trading in our Uber rides for a bike ride, within reasonable distance, of course. Bike riding is such a fun, easy way to not only get some extra exercise in, but connect with nature. But, there's nothing worse than trying to push up-hill in a cruiser, simultaneously thinking to yourself "how am I so out of shape?!" Lucky for you, there is such a thing as choosing the RIGHT bike for your needs... because flat rides will require a much different build than longer-distance hills. It's not all about pretty colors and accessories (although, they help).
We teamed up with Electra Bicycle Co. to learn their tricks and tips for choosing a bike that's right for you. (Pictured: the Loft 7i)
If you're a commuter
Look for a bike with larger fast-rolling wheels. (Examples are Electra's Townie Commute, Loft or Amsterdam, which feature 700c wheels)
If you're cruising the neighborhood
If your bike is for more of a leisurely ride, opt for something lower to the ground, with an upright riding position that allows you to fully extend your legs when pedaling and have a wide view of the road. (Check out an Electra Townie or Cruiser.)
If you're looking to go further with ease
Check out one of Electra's Go! e-bikes, which come complete with a Bosch motor featuring four levels of support to give you the feeling of having the wind at your back.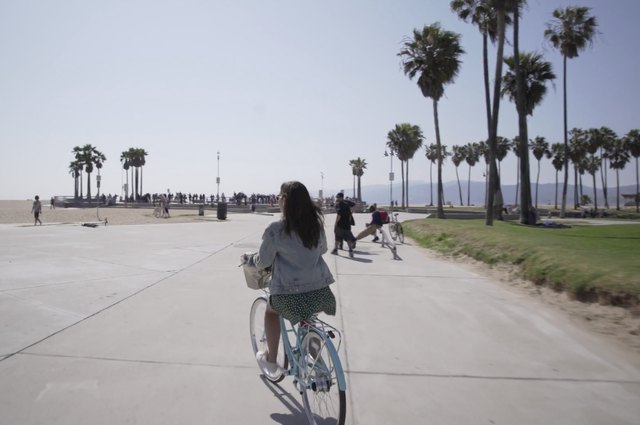 Don't forget about your gears
More gears obviously give you more versatility when it comes to pedaling. Additionally, bikes typically come in two gearing options: a derailleur or internal system. A derailleur system is an external shifting mechanism that consists of a chain, multiple precision sprockets and a derailleur to "derail" or move the chain from one sprocket to another. This is the most commonly-used system because it is lightweight, quick-shifting and usually offers more gears in smaller increments. This system requires you to pedal while shifting. An internal gear system is an innovative system that packs all the gears inside the rear hub, much like a gearbox in a car.
The total gearing range is similar to many derailleur systems, but you simply have fewer gear choices. Internal gear systems are popular around the globe and are frequently used on leisure and city bikes because they are low-maintenance and easy-to-use. You can even change gears without pedals.
Now, for the fun part
When dressing up your bike, think about adding accessories that enhance the bike's capabilities. A rear rack or basket can carry your stuff. Fenders will keep you clean, and a bell alerts other riders when you are near. Plus, customizing your bike to make it your own means you can reflect your individual style, which is always fun!
Got more questions about which bike is right for you? Head over to Electra to learn more.