We all need that one summer snack that is our go-to every time there's a potluck or backyard BBQ. Well, boy, do I have a treat of a recipe for you. This avocado salsa is award-winning (seriously it won an award once), healthy and so, so easy to throw together. That's a trifecta if I ever saw one. All you need is a few fresh ingredients and about 15 minutes and you'll be good to go!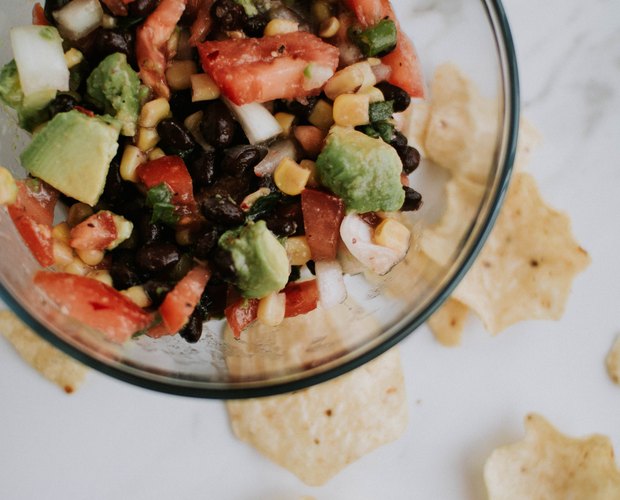 Pro tip: Make sure to use an extra large bowl when mixing the salsa together, this recipe makes a pretty big batch. And don't hesitate to add more avocado if you'd like. More avocado is never a bad thing.
Ingredients
1 yellow onion, chopped
2 tomatoes, chopped
1 bundle green onion, chopped
1 can black beans
1 can mexicorn
2 ripe avocados, chopped
1 packet Italian dressing packet
drizzle extra virgin olive oil
Instructions
Chop your onion, tomatoes and green onion and add to a large bowl
Rinse the black beans and add to bowl
Drain can of mexicorn and add to bowl
Slice and scoop your chunks or avocado and add to bowl
Sprinkle entire packet of Italian dressing packet into mixture
Add extra virgin olive oil and stir the salsa until evenly coated
The secret to this recipe is definitely in the packet of Italian dressing mix, so make sure not to leave that out. It adds a very unique flavor profile that you won't find in regular store-bought salsas.
And that's it! Super simple and so delicious. You'll be collecting loads of compliments and requests for this recipe, I guarantee it!