Iconic Green Bean Casserole for Everyone
DreamBigPhotos/iStock/GettyImages
Creamy soy milk transforms a traditional green bean casserole into a vegan version. Once you add the recipe to your repertoire, you'll not only make it for everyone to enjoy at Thanksgiving, but you can also make it on the weekends to save and pop into the oven on a busy weeknight. Worcestershire sauce and garlic give this casserole a boost of savory flavor, but leave those ingredients out if your family prefers more mild-tasting foods.
Tip
Green bean casserole stays safe in your refrigerator for three to four days, but is not a good candidate for freezing because the soy milk becomes grainy once thawed. If the casserole is stored in the refrigerator for a few days before baking it, keep the crunchy onion topping in the can until right before baking.
Total Time: 1 hour 10 minutes | Prep Time: 30 minutes | Serves: 6
5 tablespoons vegetable oil, divided
1 pound mushrooms, thick sliced
1 teaspoon kosher salt, divided
2 cups soymilk, plain, unsweetened
4 tablespoons flour
1/4 teaspoon ground black pepper
2 cloves garlic, minced
1 tablespoon Worcestershire sauce
1/4 teaspoon dried thyme
1 16-ounce bag of frozen French-cut green beans, thawed and drained
1/2 cup canned fried onions
Heat the oven to 350F.
In a large, 12-inch skillet, cook the mushrooms in 1 tablespoon of oil for 15 to 20 minutes or until dark brown. Season the mushrooms with 1/2 teaspoon salt and set them aside in a small bowl.
In a microwave-safe pitcher, microwave the soy milk on high until very hot, about 3 minutes.

In the same skillet as you used for the mushrooms, heat 3 tablespoons of oil

on medium low, and use a metal spatula or spoon to scrape up any bits of browned mushrooms in the pan. Add the flour and stir the mixture for about 2 minutes. 5. Take the pan off the heat, and whisk in 1/3 cup of soy milk, forming a thick roux, or paste. Move the pan back to the burner, turn the heat to medium and continue to whisk in the remaining milk in 1/3-cup increments. Cook the mixture for 5 to 7 minutes or until a thick cream sauce forms. 6. Turn off the heat on the cream sauce, and add 1/2 teaspoon of salt, the pepper, garlic,

Worcestershire sauce and thyme , stirring well until all ingredients are incorporated. 7. With paper towels or a clean kitchen dishtowel, pat the green beans dry and place them along with the mushrooms into an oiled 2-quart casserole pan. Stir the vegetables, and pour the cream sauce over the top. 8. Cover the casserole dish with foil, and bake for 25 to 30 minutes or until the vegetables and sauce begin to bubble. Uncover the dish and bake for another 10 minutes. 9. Top the casserole with the fried onions and return it to the oven for the onions to crisp, about 4 to 5 minutes.
Tip
If your roux turns lumpy with bits of flour, stop adding milk and continue whisking the mixture over medium heat until a paste consistency again forms. Begin the process of adding more milk in small increments and whisk until the mixture is smooth between additions of milk.
Check Out These Thanksgiving Dinner Recipes
Gallery
(24 photos)
View Full Gallery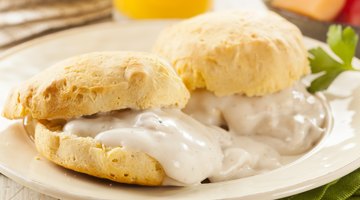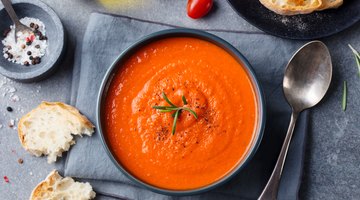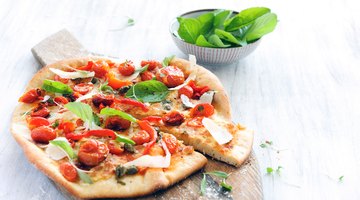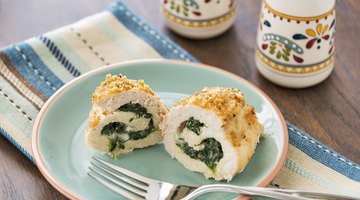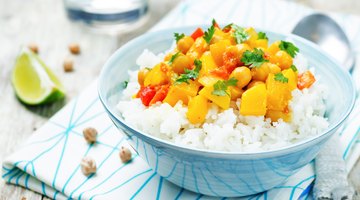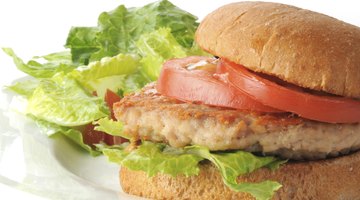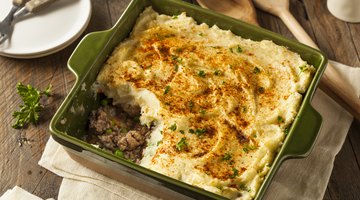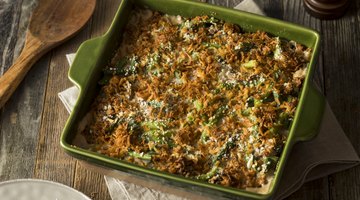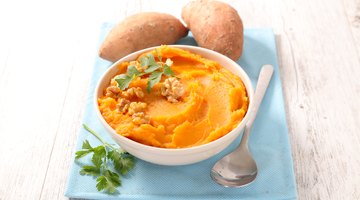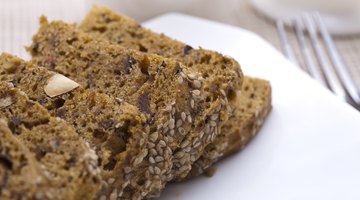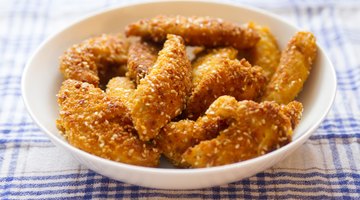 View Full Gallery
References
Writer Bio
Susan Lundman began writing about her love of cooking, ingredient choices, menu planning and healthy eating after working for 20 years on children's issues at a nonprofit organization. She has written about food online professionally for ten years on numerous websites, and has provided family and friends with homemade recipes and stories about culinary adventures. Lundman received her M.A. from Stanford University.